St Brendan's is a Catholic Primary School is a very special school to be a part of. Thank you for considering our school for your child's educational journey. We would highly recommend you to visit our school, please contact the school office on 01536 202491 where we will be happy to arrange an appointment for you.
Information on school admissions can be found on the North Northamptonshire Council website, by telephoning 0300 126 3000 or email
Key dates and deadlines for primary school admissions | North Northamptonshire Council (northnorthants.gov.uk)
Reception 2024
The opening date for applications is 8th September 2023.
The closing date is 15 January 2024.
To find out more about the admission arrangements for each Primary school in North Northamptonshire and for detailed information about the process for applying for a place at a Primary school, please read the Apply for a primary school place | North Northamptonshire Council (northnorthants.gov.uk)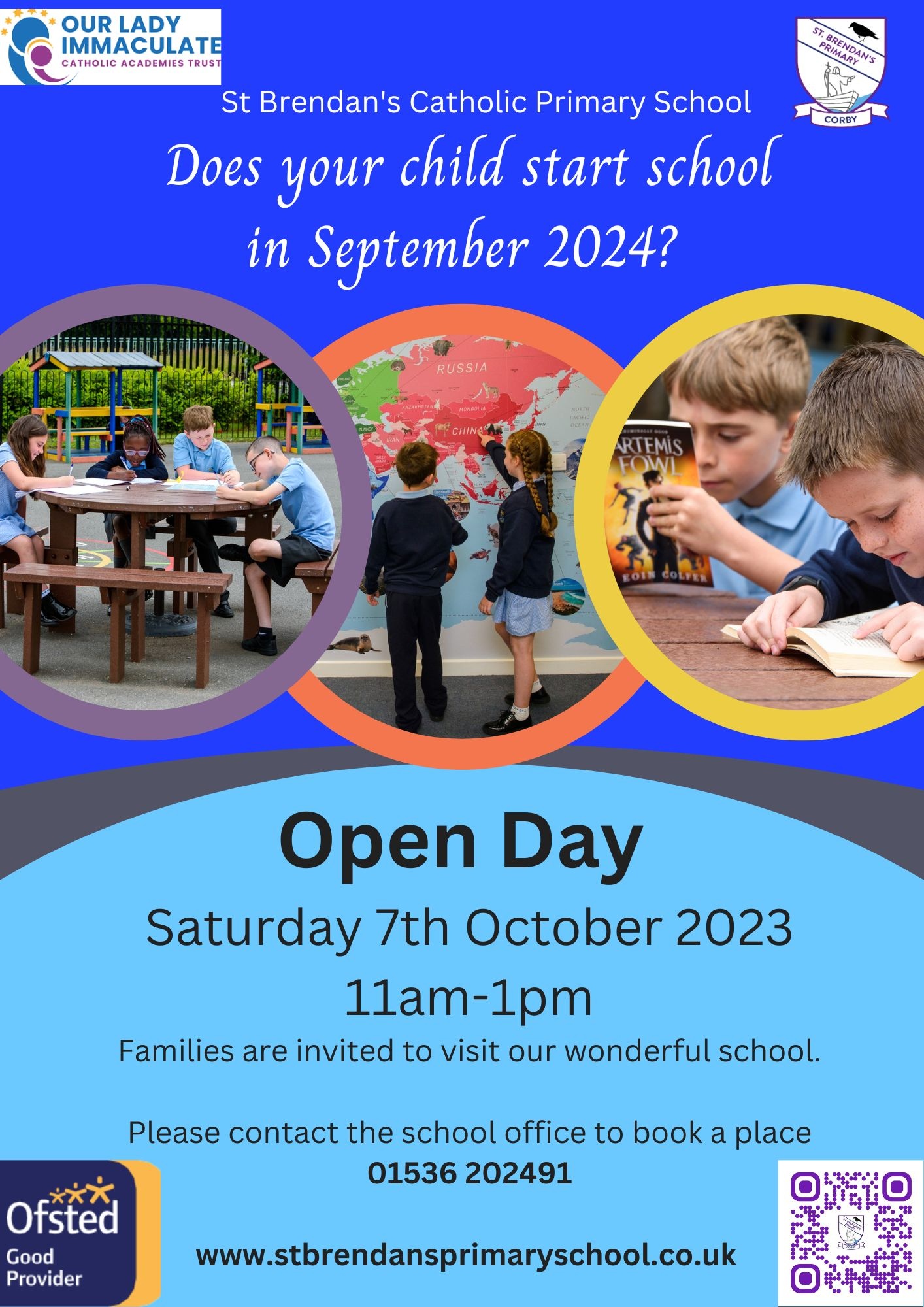 For more information on the School's admission arrangements please refer to the appropriate policy below.
Please note: All applications must include a Supplementary Information Form, and if you are Catholic or Christian please also complete a Parish Priest or Pastor's Reference Form. These forms can be downloaded below.
Our Local Academy Committee (LAC) is responsible for administering the policy relating to the admission of pupils to the school. It is guided in that responsibility by the requirements of the law, the advice of the Diocesan Trustee, and its duty to the school and the Catholic community.
Primary school place offers | North Northamptonshire Council (northnorthants.gov.uk)
In Year Admissions
If you are moving into the area or would like to move your child to our school, please contact Admissions Dept at the LEA on 0300 126 3000 or click on the link below
How to apply for a school place outside the normal transfer times | North Northamptonshire Council (northnorthants.gov.uk)